Episode 5: Green, Green Growth
Our Bang the Drum Episode 5, 'Green, Green Growth', is live now, wherever you get your podcasts – including Apple and Spotify. If you missed Episode 4, 'Time to Buy', you can listen here.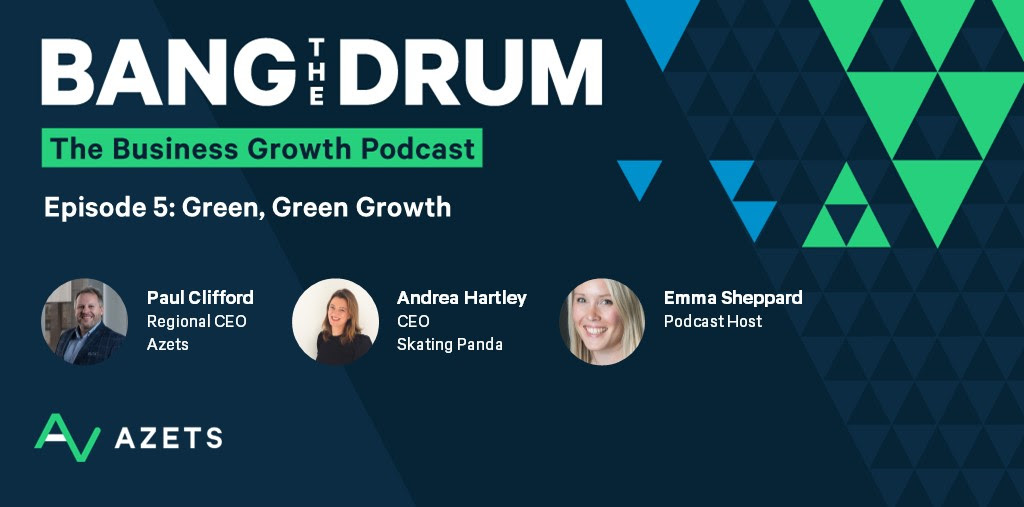 Listen | Episode 5: Green, Green Growth 
 
In this episode, our panellists discuss how to implement sustainable initiatives into your SME business, where to start, and when to start turning sustainability into profitable growth.
LISTEN TO EPISODE 5: GREEN, GREEN GROWTH
Upcoming episodes 
Supply Chain Chaos – In the year the term 'supply chain' went from corporate jargon to internet meme, global businesses are continuing to be impacted by product shortages and logistical nightmares. How to cope when your orders become disordered.
When Cultures Collide – Managing different geographies: How to lead a growing international organisation and integrate diverse cultures.